Welcome to Alkham Valley View Holiday Apartments.
The Mount, two bed apartment
Valley View Studio
The Nook, Our Garden Studio
Bed And Breakfast
We are located on the North Downs, which enjoys beautiful views across the Alkham Valley to the sea. We are ideally situated just 5 minutes from the port of Dover, enabling easy access to the continent. We are also on the main bus route.
Enjoy a day trip to Calais or view the iconic white cliffs of Dover from the English Channel. Or why not make use of our beach hut located right on the beach?
The historic city of Canterbury, with its many shops and tourist attractions, is only 25 minutes drive away. Hythe, with its antique shops and excellent fish& chips,at(The little fish shop) which is black& white painted& near the war memorial, is only 15 minutes away. There are discounted designer ranges at De Bradelei Wharf in Dover or Mcarthur Glen in Ashford, which also makes for a great day out.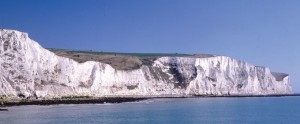 Don't miss Dover Castle and Leeds Castle "the loveliest castle in the world" near Maidstone. We are ideally situated for exploring some of the loveliest gardens of England; for hiking, visitors are encouraged to head towards Folkestone and the leas Promenade, where you can explore the pretty harbour. For biking there is a lovely ride along the sea front from Hythe to Folkestone where you will find the sunny sands, lovely gardens and wooden swing park along the lower Road close to our beach hut . The Leas Cliff Hall welcomes performances from many famous bands.
The Folkestone horse race track is nearby, and for anyone interested in horses, a two minute walk will take you to the stables at the bottom of the lane, where a 30 minute ride or lesson will cost you £11.00 – hats are provided. They have a fun day on Wednesdays for small children too.
A 20 minute walk will take you to the fascinating Battle of Britain Museum, and alongside the property is a footpath that goes straight out onto the North Downs that makes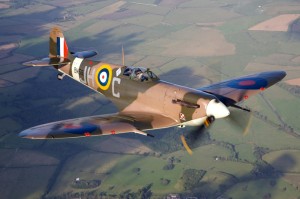 for great dog walks. We have some maps that you can follow. Shops, pubs and restaurants are only 200 yards away and cater for all tastes and palette. Near by in Postling, Action Stations is a air strip that operate Spitfire and Hurricane planes they fly groups of people up in two helicopters so they can watch and take photoes of the two planes up close, its a memorable and fun day out. You can contact:  Action Stations by phone on 01227 721929 or Website http://goactionstations.co.uk/. You also can visit the near by Lydden Hill race circuit which offeres rallycross bike and car track days, go to www.lyddenhill.co.uk